News & Events
Shrek the Musical Creative Team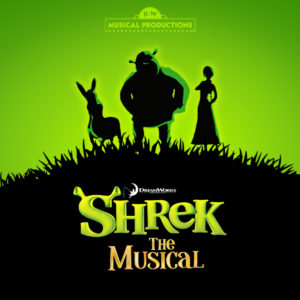 KW Musical Productions is looking for a creative team to put together our next production:
Shrek the Musical
On stage February 2018 at the St Jacobs Country Playhouse
Applications for Creative Team:
Director, Music Director, Choreographer, Production Manager, Stage Manager, Assistant Stage Manager, Assistant Director, Music Assistant, Rehearsal Pianist, Props Designer, Props Assistant, Set Designer, Head Carpenter, Scenic Painter, Costume Designer, Sewers, Tech Director, Lighting Designer, and anyone else who wants to help out!
In addition to these positions, KWMP is also looking for volunteers to help out with props, sewing, painting, set construction, and other jobs that help create the show. Please contact us if you would like to volunteer.
Please apply via Google Form below, any a

dditional documentation may be sent via

auditions@kwmp.ca

. Deadline:

Friday, April 28, 2017

.

Outlines of positions, requirements and expectations are posted below

Position of Director, Music Director, Choreographer, and Rehearsal Pianist are to be present at cast auditions.

Auditions proposed to take place a weekend in June. Callbacks to follow. Cast to be determined by Director, Musical Director and Choreographer:  successful candidates to be notified by Production Manager within two days.

Costumes, props, and sets will begin in intervening months.

Rehearsals begin in October 2017 for vocals and large group choreography moving into intense rehearsal from January 7, and run every Thursday evening and Sunday afternoon and evening until load-in.
Pertinent Dates:
Auditions: June (TBD by Production team)

Rehearsals begin: October 2017 with vocals and large group choreography. Intensive begins January 7, 2018

Rehearsals: Thursdays from 6:30pm to 10pm, Sundays from 1pm to 10pm (Wednesdays if needed for choreography or leads dependent on availability of space and at discretion of directors)

Load in/ set-up at St Jacobs Country Playhouse:  Late January or first days of February 2018

Tech/dress: Late January or first days of February 2018

Performances: Early-Mid February 2018 (12 performances including student matinees)
Shrek Creative Team Job Descriptions
Apply to be on the Shrek Creative Team
Comments are closed.