2017 KWMP Gala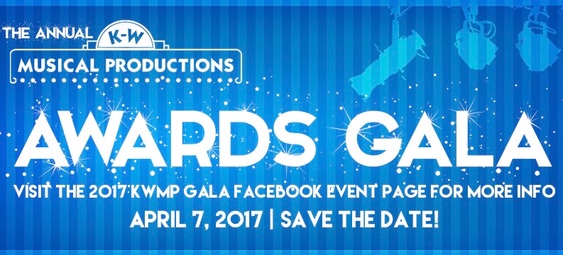 Attention all KWMP Members!!!!
It's that time of year again! Time to celebrate our success of the past year, honour some deserving cast and crewmates, have some nibblies and most of all…hear what show we are doing next!
Here's all of the information:
Date: Friday, April 7, 2017
When: 7:30-midnight
Where: 14 Shaftsbury Drive (KWMP Building)
Tickets are $25 each.  Please sign up on the 2017 KWMP Gala Facebook Event Page and etransfer Lynne Barna at Lynne.barna@rogers.com.
RSVP BY MARCH 31ST.
If you have any questions, please either contact Lynne or post on the Facebook Event Page.
See ya there!
2017 Awards Gala!